I've been busy lately, but I wanted to update with a picture of my latest progress on my coat...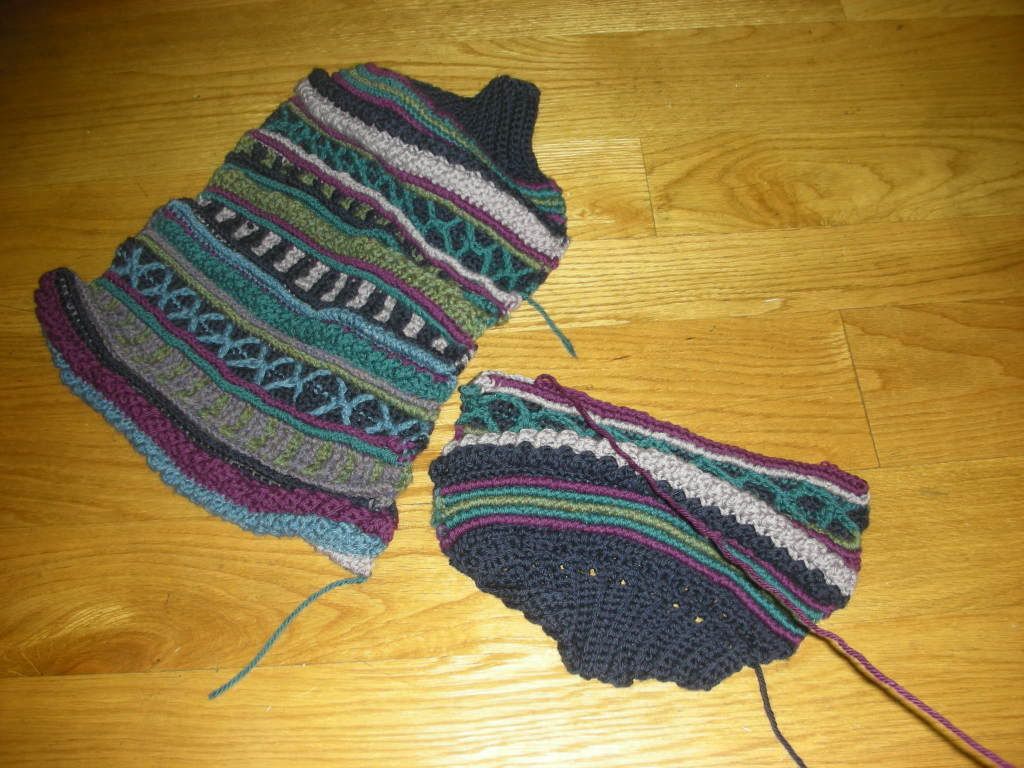 Yay second sleeve! It's going a
lot
faster than the first one. I know the stitches, so it's mostly a matter of looking to see what color I need to be on, and how many rows of single crochet I did in between the fancy stitches.
I wish I could finish this in time for the county fair, but entries are due on Monday and there really is no way I can get this done by then. Oh well.